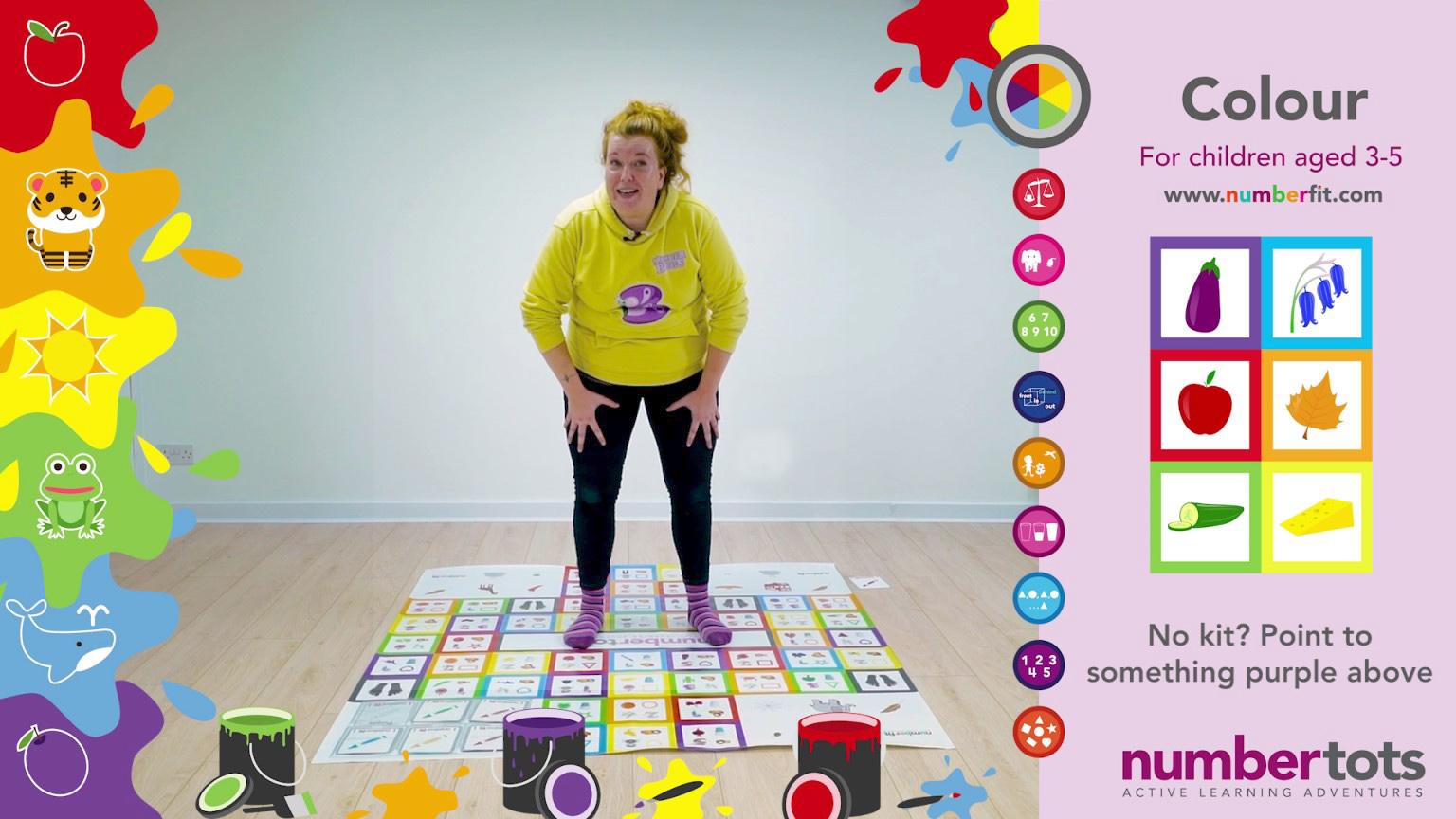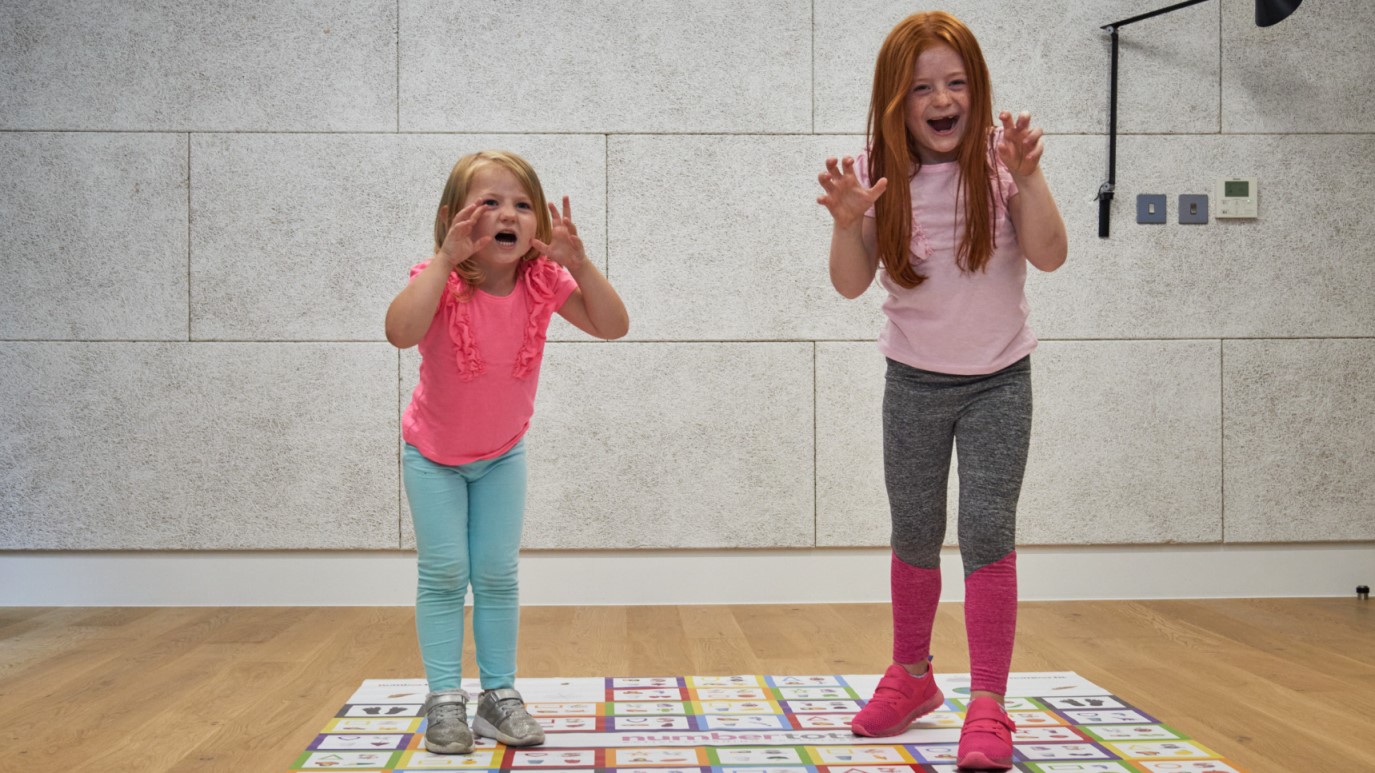 Numbertots Video Subscription and Kit – Families
The Numbertots complete active education programme covers the Early Years Foundation Stage framework for 3 – 5 year olds, although it can also be used with younger children to give them a head start.
Please note: The sign-up fee is for the Numbertots Kit and it only applies to the first subscription payment.
Included in this subscription:
Access to interactive maths adventure videos 

Access to numeracy activity books containing puzzles and challenges 
Simply play the videos to your Numbertots and help them follow the instructions to begin their learning adventure. Follow up and consolidate their learning with the activity books. 
It's a tiny classroom and workout in one.
Enhance your Numbertot's learning experience with a Numbertots kit containing a vibrant floor mat and resources to help engage and inspire.
Active learning videos help your Numbertot to understand: 
Numbers 

Shape

Colour 

Weight

Size

Position 

Distance 

Capacity

Sequences 
And more
Videos can be played over any device you just need space for your Numbertot to watch and copy. 
The videos are led by a presenter and include an active warm up of running around with actions to copy, followed by an educational story centred around the Numberbug Characters, answering questions, and recognising objects on the floor mat.

The videos end with a review of what has been covered and mindfulness. 
Activity books are provided for each session; these include a summary of the topic, a week's worth of daily topic and physical challenges ,as well as two puzzles and a challenge question for parents. 
Included in this subscription:
Access to each year group's educational topic videos for teachers and pupils' parents

Access to each year group's topic worksheets for teachers and pupils' parents
Simply print the worksheets or copy the questions from the videos into workbooks as you go. Play the videos and bring active learning to your classroom, alternatively set for homework or home learning.
Interested in Lesson Laps? Why not try the Numbertracks package deal including Lesson Laps and much more for your pupils.