5-11s Visual Marking System
The Answermat is a tool to give a teacher instant visual feedback on their class's progress without the marking time.
Welcome to Answermat. A transparent tool with pouches that allows teachers to set and mark students' work in real time, all from the front of the classroom.
JOIN NOW AND BENEFIT FROM:
An A4 wallet with pouches for questions on the front and answers on the back.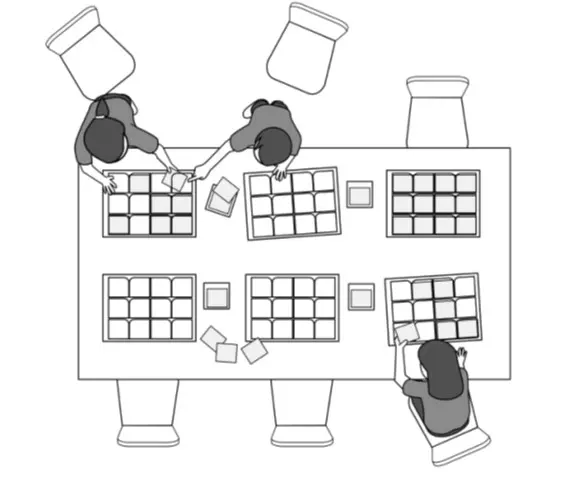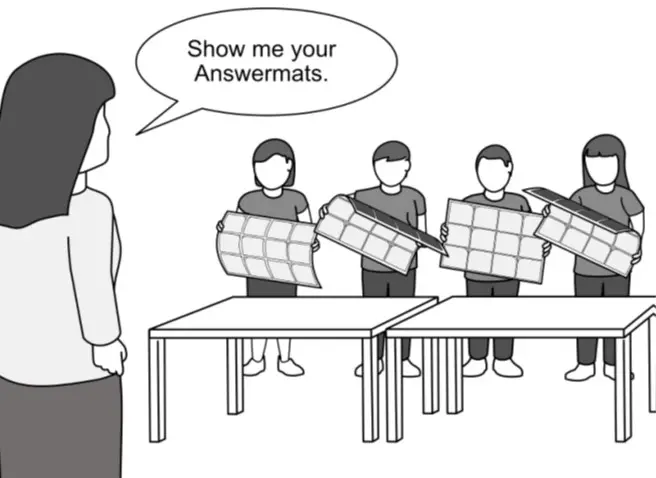 RESOURCES FOR YOUR Answermat
Mathematics resources across a variety of topics are provided in line with your curriculum.
Choose from three attainment levels for each age group. 
Unique work for each child in your class and multiple uses.


The fact that it is automatic visual marking you can see how each student has achieved. Whereas, I would have to mark 31 books to find out what they do and don't know. So it is definitely a time saver.
TEACHER
I don't like maths normally but this made maths more fun
CHILD
They would be able to see straight away if they got it right or not. I think they liked that the most.
TEACHER
I definitely think that Answermat would save teachers time. I think it takes me for example, 10 minutes to set up the answers and cut up the questions.
TEACHER