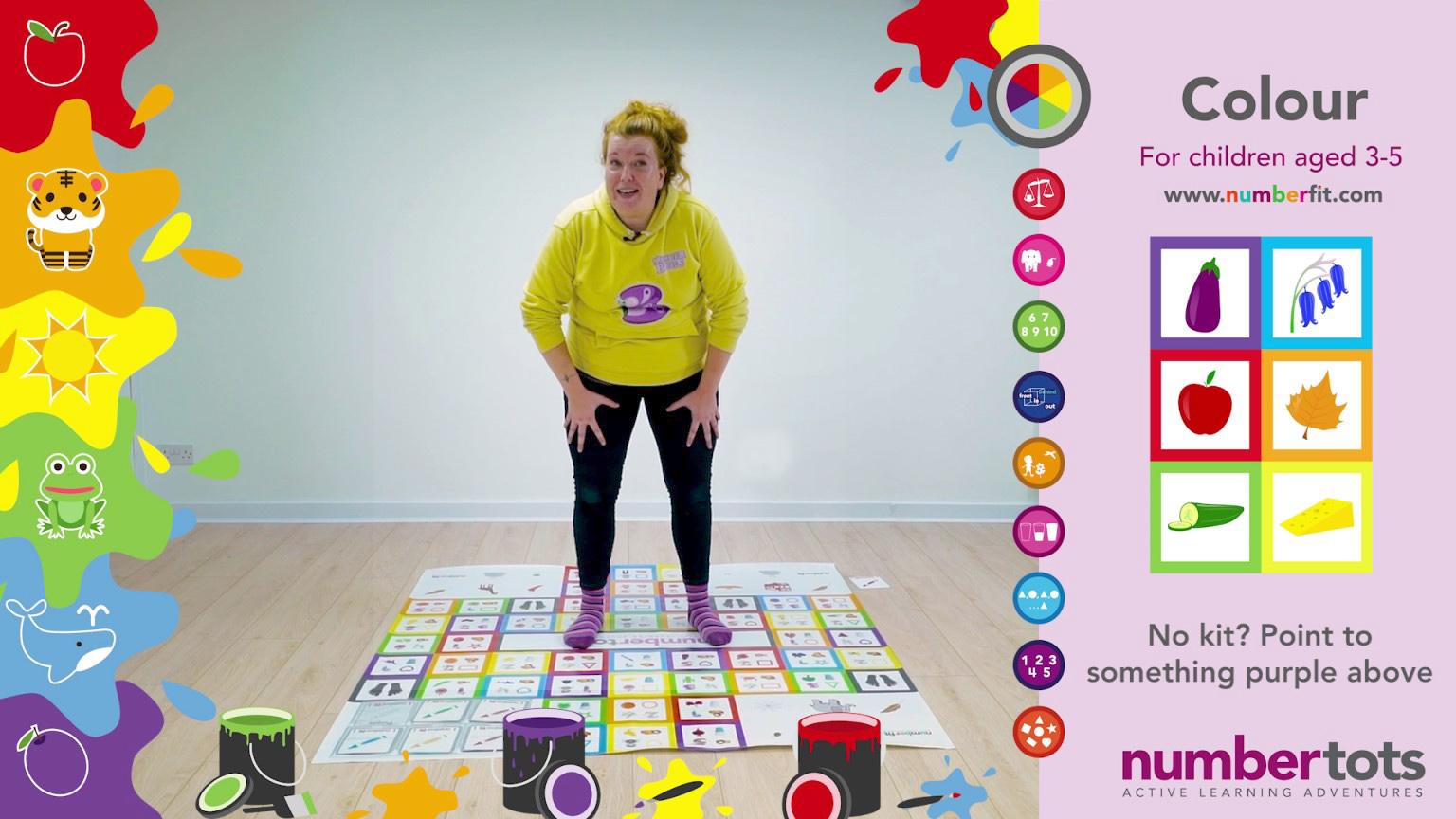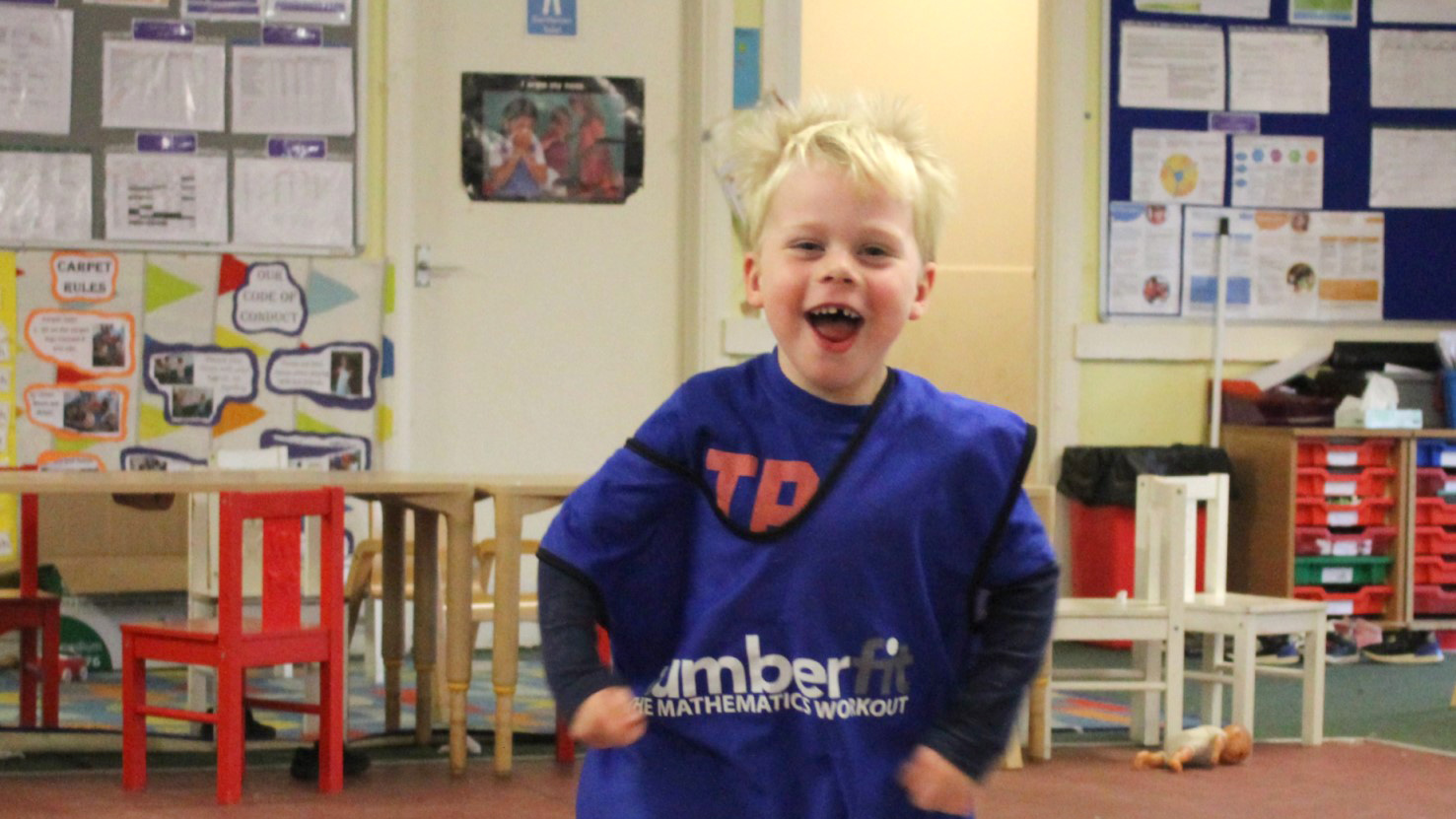 Numbertots Video Kit & Subscription – Educators
The Numbertots complete active education programme covers the Early Years Foundation Stage framework for 3 – 5 year olds.
Included in this subscription:
Access to each year group's educational topic videos for teachers and pupils' parents

Access to each year group's topic worksheets for teachers and pupils' parents
Simply print the worksheets or copy the questions from the videos into workbooks as you go. Play the videos and bring active learning to your classroom, alternatively set for homework or home learning.
Interested in Lesson Laps? Why not try the Numbertracks package deal including Lesson Laps and much more for your pupils.
Access to interactive maths adventure videos 

Access to numeracy activity books containing puzzles and challenges 

Access to lesson plans for each session including activities to extend learning

A Numbertots kit for up to 8 players including: a floor mat, 8 Answermats (wallets for matching topic cards to answer sheets), topic cards, answer sheets and more.
Simply play the videos to your Numbertots and help them follow the instructions to begin their learning adventure. Assist them in interacting with the vibrant resources to engage and inspire. Follow up and consolidate their learning with the activity books.
It's a tiny classroom and a workout in one.
Video resources

Downloadable resources

Physical resources
The Numbertots Complete Active Learning Programme covers the Early Years Foundation Stage framework for 3 – 5 year olds. 
Each Numbertots video centres around a topic from the EYFS framework, topics include: number, shape, colour, weight, size, position, distance, capacity sequences and more. 
The videos are led by the presenter and include an active warm up of running around with actions to copy, followed by an educational story centred around the Numberbug Characters which involves copying actions, answering questions, and recognising objects on the floor mat and topic cards. The videos end with a review of what has been covered and mindfulness.
The subscription also includes a lesson plan for each topic with the information on how to set up for each session, how they  link to the EYFS foundation stages and suggestions for further learning. 
Activity books are also provided which can be completed with the children or provided for them to complete at home. For each session these include a summary of the topic, a week's worth of daily topic and physical challenges ,as well as two puzzles and a challenge question for parents.
Accompanying the videos, activity books and lesson plans is the multi purpose active adventure kit. 
Included in your Numbertots kit:    
Floor mat  A 2 m wide floor mat suitable for up to 8 players covering each topic for your Numbertots to explore. 
Answermats Answermats are provided for up to 8 players to be used with topic cards and answer sheets. 
(1) Answer sheets should be inserted into the single large pocket on the back under the 'V' flaps and then (2) the corresponding topic cards can be inserted into the six front pockets by your Numbertots. (3) Once all six have been inserted by each Numbertot, you can turn the Answermat over as instructed in the videos, remove the answer sheets from the back and (4) reveal the images made. Only step 1 needs to be completed before playing with the Answermat.   
Topic cards Six cards are provided for each child for each topic, they will need to tell you what is shown on the front of their cards then match them to the answers in the Answermat.  Answer sheets A page of answers for each child for each topic to be inserted into the Answermat so that your Numbertots can match the corresponding topic cards.    
Stickers  There are 8 stickers for each topic to give your Numbertots once they have completed it.     
Heavy light bags Small drawstring bags used for the weight topic. You should put heavy objects into half of the bags and light objects in the other half for your Numbertots to then hold and tell you which is heavy and which is light.